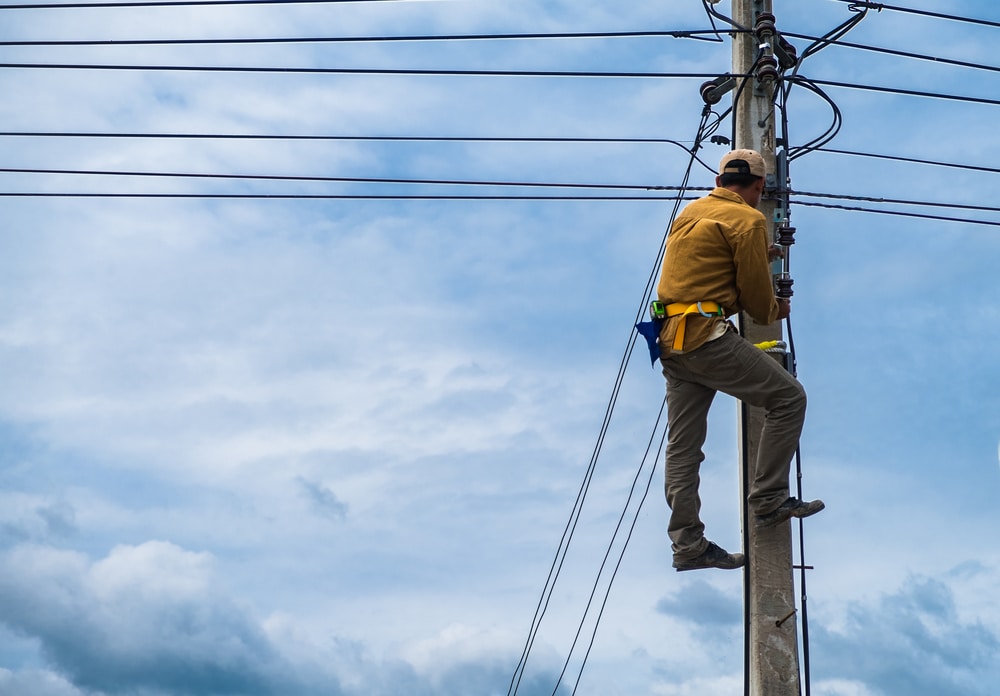 How Aerial Fiber Construction Works
Proper selection of fiber installation can be a key decision for your company or personal network. As you determine whether aerial or buried fiber deployment is right for your situation, look at the key steps of successful aerial fiber construction.
What is Fiber?
If you're looking for a leading product to connect your network in a safe, efficient way, you need fiber. Fiber is far superior to copper or cable. Here are just a few benefits you'll receive if you upgrade to fiber:
No electromagnetic field

Durable

Fast

Clean
Fiber is created using multiple glass strands, which are covered in a sheath. The glass transmits light pulses instead of electrical pulses, making it far superior. In essence, fiber can transmit with a nearly limitless capacity. The capacity of fiber is only limited by the equipment on either end of it and the amount of line amplification shelters spaced throughout longer distances.
It has become increasingly important to use fiber to keep up with the latest network demands. As companies continue to manage larger amounts of information, it's essential that your business network is fast enough to keep up. Whether you're transitioning to a 5G network or looking for ways to grow your business, fiber deployment is a strong choice.
How Aerial Construction Works
A popular way to install fiber cable and route it to a new building is through aerial deployment. Using the existing electrical poles in your area, fiber cables are run directly to your building. This network is already in place for your electric and telephone lines, making it a practical, low-cost solution.
Aerial vs. Buried Deployment
The other popular way to deploy fiber cables is through buried ducts. Burying cables is a more costly choice, as your deployment team will need to use boring machinery and other equipment to run cabling under roads and around other buried pipes and lines.
Aerial deployment is a more fragile, precarious strategy. Just like your electrical lines, aerial fiber cables are prone to break during extreme weather patterns. High winds, ice formation, and even the constant weight of birds can stress your fiber lines and cause you to make required repairs. Depending on the current aerial structure in place, your building may require additional poles to bridge long gaps in order to prevent strain on your fiber cable.
If your current electrical cables are buried, then aerial construction of your fiber cable may be impractical. Look for features that may affect proper aerial or buried deployment of your lines before you choose an option for your location.
Fiber Cable Deployment Services
Compare the cost of buried cable with the risks associated with aerial fiber construction. A deployment specialist can discuss the pros and cons of each deployment type with you. Now that you understand the basics of aerial deployment, you can determine if it's right for your particular situation. Failure to assess your unique building, neighborhood, and even climate situation can cause your business to pay additional expenses in broken lines, additional poles or costly burying services. Seek the best way to propel your business or home forward and take advantage of the latest fiber cable technology and high-speed networking.
---