Newer technology and a higher demand for internet access across the globe has led to the demand for better internet connections that can handle intense workloads at maximum efficiency. Fiber optics allow for faster speeds that can support billions of new users without latency or failure.
V1 Fiber is your source for comprehensive fiber optic construction services to replace copper wire networks or coaxial cable networks. Learn more about the many benefits of fiber optics and how our team can bring your household, business, industry, or government into the future!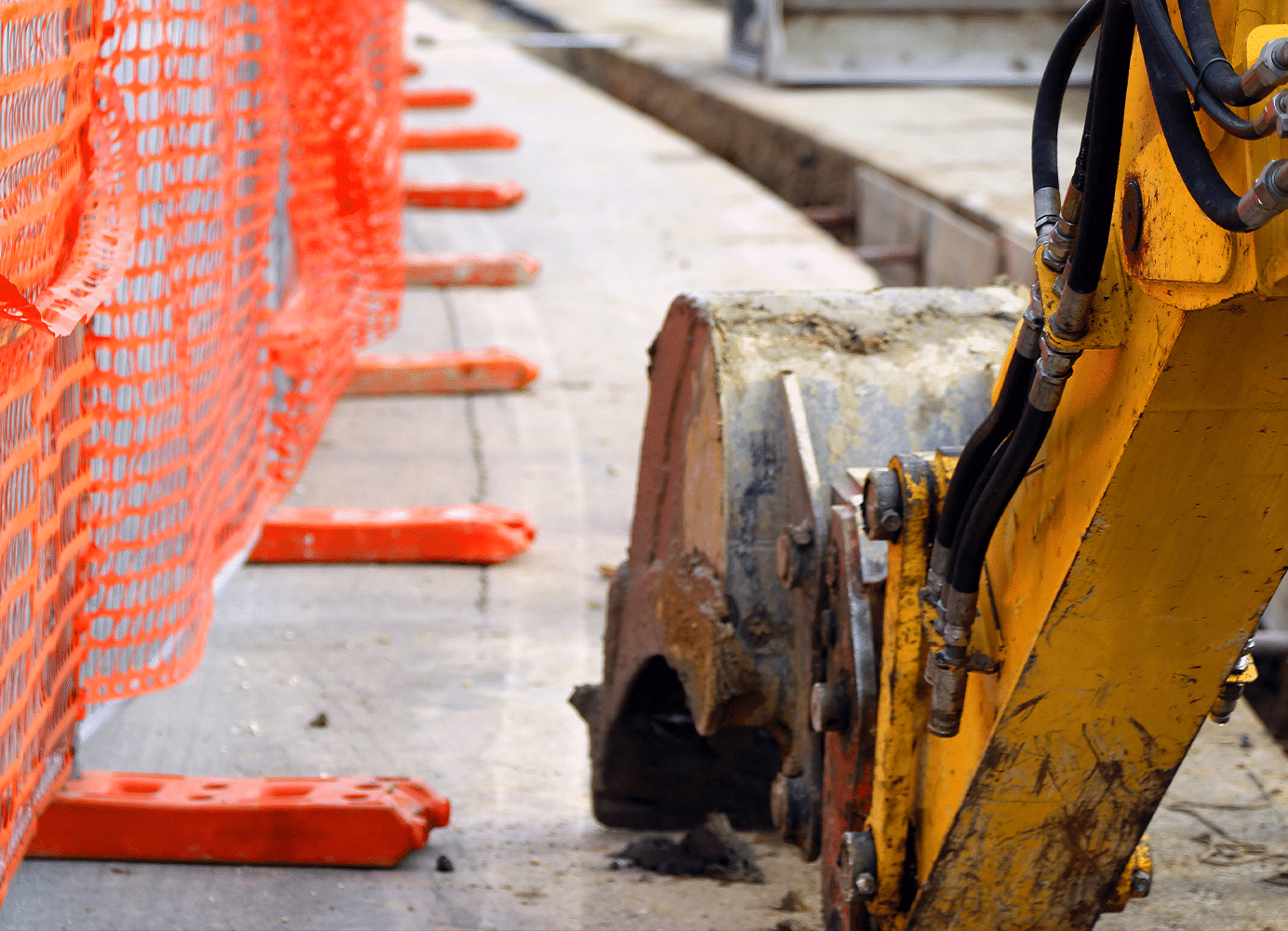 Fiber Optic Construction Services We Offer
V1 Fiber specializes in fiber optic construction and installation. Our trenchless technologies that allow us to install plants for customers throughout the country with minimal disturbance to the surrounding areas. We also offer extensive fiber optic splicing capabilities allowing us to service even the most remote plants.
Beyond installing your new network, we will provide a crew on standby to take care of any of your emergency needs for your fiber network. We also offer a maintenance agreement, ensuring we will be the first responders for our priority clients 24/7.
Our comprehensive services for fiber construction and engineering include:
OSP Design Engineering
Aerial & Underground Construction
Fiber Optic Testing & Splicing
LiDAR
Small Cell Engineering
Trenching & Directional Boring
Project Design & Consulting
Emergency & Maintenance Services
Other Wireless Services
What is Fiber Optic?
Fiber optic networks are created using layers of optically pure glass bundled together. These cables are encoded with data from a digital source that can transmit unlimited amounts of information with a higher carrying capacity.
Fiber optic can boost wireless communication by bringing faster network speeds to support the fifth generation of wireless networks — 5G. This generation features more cell sites that are connected to fiber optic networks to operate faster and more efficiently than 4G and previous generations. The rollout of 5G networks began in the United States in 2018 and they are expected to take over in the coming years.
While fiber optic cables share some similarities to their classic copper counterparts, they differ in one major way. Copper-wired networks can only carry information as fast as an electrical impulse, fiber optic can carry information at nearly the speed of light. Fiber makes it possible to reach an intercontinental receiver within seconds, making it a better network in the increasingly globalized and digitized modern world.
The advantages of fiber optic networks over older copper and coaxial cable networks are endless. Fiber offers a higher bandwidth, longer transmission distance, smaller cross-sectional sizes, and greater immunity to electromagnetic interference. It is only a matter of time before fiber optic completely replaces older networks to better support 5G and future advancements in telecommunication.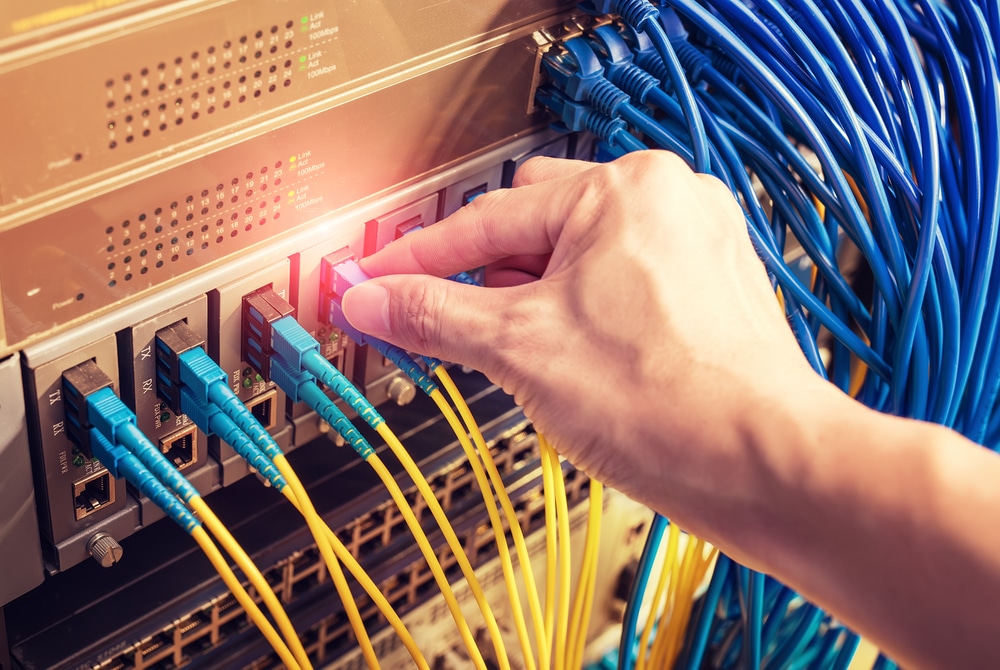 Which Industries Can Benefit from Fiber Optic?
Fiber optic networks have been used more and more in the telecommunication industries, but they have many benefits for medical industries, transportation, hospitality, and more fields.
1. Hospitals and Healthcare Offices
The medical field has made incredible advancements in technology in recent decades. Fiber optic networks could help support a variety of programs in hospitals and healthcare offices such as VR training and remote surgery using advanced robotics.
2. Transportation and Roadways
Today's automobiles make use of smart technology to enhance the comfort and safety of drivers. These depend on dozens of wireless sensors and cameras that need to rely on a trusted network using fiber.
3. The Internet of Things
The "Internet of Things" refers to the network of physical objects and appliances that are embedded with technologies. This may include security systems, thermostats, household appliances, sound systems, televisions, vending machines, and more. Fiber optic networks support better wireless communication at maximum speeds.
4. Hotels and the Hospitality Industry
The hospitality industry will see a greater demand for fiber as they are seeing a greater demand for guests to remain connected to the digital world. Hotels use wireless interfaces for a variety of business and recreational needs to attend to the needs of their guests including televisions, smart appliances, remote room service, and more.
5. Governments & Municipalities
Governments and municipalities can take advantage of the Rural Digital Opportunity Fund (RDOF), an FCC initiative designed to inject billions of dollars into the construction and operation of rural broadband networks.
Why Your Business Will Benefit from Future-Focused Fiber
Fiber is an obvious choice for savvy, future-minded businesses. As fiber optics begin to overtake outdated networks throughout the East Coast and the country, your business will find it rewarding to invest in fiber cables that come right to your doors. The many advantages of fiber optics for businesses include:
Faster Speeds for Browsing & Interconnectivity
Every second your business spends waiting for pages to refresh or files to download greatly diminishes your productivity and leads to missed opportunities. With fiber optic networks, your employees can access information faster with less signal degradation during transfer.
More Bandwidth
While faster transmission rates are good, it is the increase in bandwidth that really sets fiber apart. If your business requires a high level of data transfer, fiber optic cables can provide more bandwidth to allow more devices to stream more information without sacrificing speed. A few business activities that benefit from an increase in bandwidth include:
Video conferencing
Streaming gameplay
File transfers
SIP trunking
Cloud-based computing
Enhanced Security
If cybersecurity is a concern of your business, you will appreciate the added measure of security from fiber optic cables. Copper cables can easily be tapped, but glass fibers will break when tampered with, stopping the flow of data in its tracks. Fiber optic cables can stop physical intrusions before they even begin.
Durability
Fiber optic lines are more durable than their copper-cored counterparts and are less likely to be affected by inclement weather. Come rain, wind, and snowstorms, your network will stay up and running, saving your business time and money.
5. Lower Costs Over the Long-Term
The initial dollar investment in fiber optic construction can be high, but businesses will see lower costs in the long run. Their durability leads to spending less on maintenance and repair services. Less down time also leads to more productivity for your employees which can lead to higher profits and greater business growth.
6. Support for the Future
Fiber optics are a good investment because they can future proof any business. Eventually IT departments will recommend the shift to cloud-based computing and having a fiber optic network in place means you will be ready to take full advantage of off-site productivity.
About V1 Fiber – Your Premium Choice for Fiber Optic Construction
Founded in 1994 to provide telecommunications construction services, V1 Fiber has grown over the past few decades to meet the ever-changing needs of our power and communication clients. Our company is currently based in Mooresville, North Carolina and we have other locations in the southeast to support ongoing projects. V1 Fiber has already built thousands of miles of coaxial and fiber optic plants throughout the U.S. and we plan to continue to grow and service more areas of the country.
Get Started with V1 Fiber Today
As the leader in the telecom construction industry, we are your obvious choice for all of your fiber optic construction and engineering needs. Contact V1 Fiber today to discuss our construction services and to start on the journey towards a better network for your household, business, industry, or government. Our specialized team has built thousands of overhead and underground plants, giving us the experience to tackle any project within your timeline and budget.