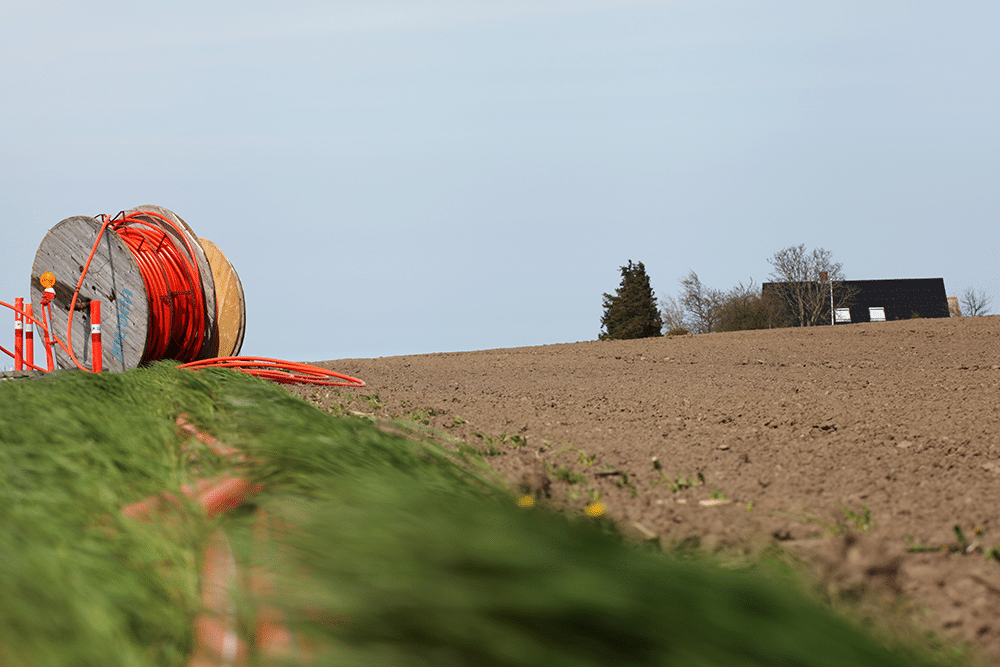 The Time To Implement National Fiber Infrastructure Is Now
The fast-paced world only seems to be getting faster. From streaming movies to information, emails to text messages, people want to send and receive their information instantaneously. The problem is that much of the country, not to mention the world, is unequipped to provide instantaneous and automatic information to the masses. This means an increase in how many people and businesses are looking to deep deployment of fiber infrastructure as the solution. 
There Is a Need for Higher Radio Frequencies
An increase in mobile edge computing and small cells are necessary to eliminate information bottlenecks when people are using 5G networks. Small-cell deep deployment relies on fiber cable connections and uses a millimeter wave spectrum. The larger data amounts that 5G carries also rely on higher radio frequencies to be effective. Higher frequencies only have short ranges, though, which means a need for the installation of additional "cells" to carry the data efficiently. Because these cells need to be as close as only 200 feet apart, experts recommend the use of fiber. Fiber is secure and can handle vast amounts of traffic, plus is scalable to meet specific project needs and doesn't fall victim to electromagnetic interference. 
The World Wants To Create and Transfer Data in Real Time
As more of the world becomes connected via technology, fiber optic infrastructure is becoming increasingly necessary. Older networks simply can't support Big Data, which is often created instantaneously and automatically. Old networks become too latent and don't have enough bandwidth to ensure people receive data right away. Fiber optics provide the potential for unlimited bandwidth, meaning faster data transfers and instantaneous connections. In addition, old copper networks degrade over time, meaning even if they're fast enough now, they won't be in the long run. 5G doesn't rely on copper, meaning the signal is always strong and consistent, even over distances. 
Network Demands Are Increasing
With an increase in the number of people using real-time data transfer via laptops, tablets, smartphones, and other network devices, comes the increased need for networks that are up and available 24 hours a day, 7 days a week. The need for a national 5G network isn't just about individual use, either. Security cameras, digital displays, cash registers, and a range of other business operations are coming to rely on an always-available network as well. These devices need to be able to rely on the network's bandwidth and capacity levels to remain in operation and keep everyone's information secure. 
Fiber networks are the most secure because they cannot be compromised the way wireless and copper lines can. They don't radiate signals, which makes them impossible to tap into. What you spend on connecting your business or even your home to a 5G network saves you from spending big bucks down the line to deal with data breaches or having your personal identity stolen.
Fiber Infrastructure Is a Solid Investment
Deep fiber infrastructure is a solid financial investment. Currently, the demand for 5G is overwhelming compared to the actual growth of the network. Businesses that choose to invest in fiber networks now can focus on shared infrastructure models. They are likely to become a type of leased real estate, allowing investors to earn money for maximizing access to 5G. 
The best time to build a national 5G network was yesterday. The second best time is now. If fiber infrastructure is already available in your city, make the switch to further protect your home or business and ensure you have information when you need it. 5G not available in your city yet? Talk to city leaders to see what can be done to add it to the agenda. After all, everyone benefits.